Picture Perfect
Telephone Booking Only 01424-423221

*UPDATED*
Please read Latest Visitor Information for the Theatre click here
We are continuing to manage the theatre with either socially distanced or 'bubbled' performances. This performance will be one act of approximately 60 minutes with no interval.
Socially Distanced Seating Plan
click here
(Seats will be sold as shown on seating plan)
BallyBest Productions presents a staged reading of
PICTURE PERFECT
by David Charles Manners
Twenty years after Margaret Chute was first seduced by Hollywood in 1926, her conscience has stopped her sleeping. Another cocktail might help. But can she muster the courage to finally expose the truth and admit her guilt – whatever the price?
A monologue written and designed by David Charles Manners based on the true story of his grandmother's cousin, Hollywood's first freelance journalist and a pioneering photographer. Picture Perfect premieres at The Stables Theatre, Hastings, and features the highly-acclaimed Liza Sadovy directed by Tony Graham, followed by a Q&A with Margaret Chute's cousin, with exclusive insights from the family archive'.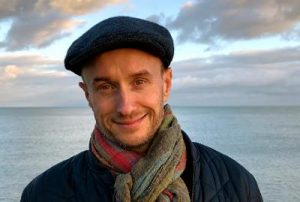 DAVID CHARLES MANNERS is a writer published in English, French, Lithuanian and Turkish. His books In the Shadow of Crows and Limitless Sky received international acclaim.
He is co-founder of Sarva, a charity that works in India with communities ostracised by the stigma of leprosy. He is also a representative of Diversity Role Models, a charity that challenges homophobic, biphobic and transphobic bullying in schools.
David ran his own puppet theatre company before training on stage at the Old Rep' Theatre School, Birmingham, and The English Theatre, Frankfurt. The final composition of his music degree was a commissioned string quartet for Matthew Bourne's Deadly
Serious.
As a set and costume designer, David created five productions for Matthew Bourne's Adventures in Motion Pictures, and the first Italian translation of Bernstein's Candide
for Graham Vick at Batignano.
David worked for 14 years as massage therapist and yoga teacher at Glyndebourne, English National Opera and the Jerwood Young Artists' Programme.
He has spent much of his adult life between the Sussex Downs and the foothills of the Eastern Himalayas, in both of which his mother's relations still live.
Picture Perfect is the inaugural work for his company BallyBest Productions.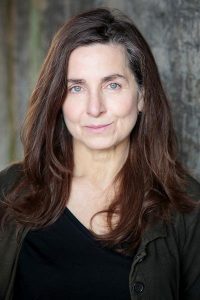 LIZA SADOVY is an actor with extensive work on both stage and screen.
Her theatre work includes Living Newspapers and A Separate Reality (Royal Court), Present Laughter (Old Vic); at the National Theatre I'm Not Running, Absolute Hell, The Heiress and Tales from the Vienna Woods; Fiddler on the Roof (Chichester), Pygmalion
(Headlong), Wicked (Victoria Apollo, London), Oliver! (Sheffield Crucible), La Bete
(West End & Broadway); at the Young Vic AnnienGet Your Gun; Six Characters Looking for an Author; The Good Soul of Szechuan; Sunday in the Park with George (Menier Chocolate Factory, Wyndhams, West End); Richard II (Steven Berkoff's East Productions), The Dresser (Bath, tour and West End), Alice in Wonderland (RSC), Romeo and Juliet and Oh What a Lovely War(Regents Park), TheSlow Drag (Whitehall, West End), Company (Donmar, West End), British Premiere of Into the Woods. (The Phoenix, West End); Blood, Sweat and Tears (John Godber's Hull Truck); two seasons with Alan Ayckbourn in Scarborough.
Liza was the winner of TMA Award for her roles as Katherine Glass in The Secret Rapture (Bristol Old Vic) and Paula Heimann in Mrs Klein (Northampton Theatre Royal).
Her television work includes Outlander (Prime),Ridley Road (BBC), Vera (ITV), Babylon
(BBC), The Honourable Woman (BBC), Eastenders (BBC), The Sarah Jane Adventures
(BBC), Emma (BBC), Doctors BBC), Extras (BBC), Midsomer Murders (ITV), Casualty
(BBC), The Bill (Thames Television), Prime Suspect III (Granada Television), Castles
(BBC Television) and Company (BBC2, Screenplay).
Liza's film work includes Disobedience, The Knot, Sweeney Todd, Topsy Turvey, Billy
the Kid and TheBGreen Baize Vampire.
Her radio work includes over 200 plays and readings for BBC Radio.
Liza has also worked with Music Theatre London in The Marriage of Figaro, Don
Giovanni, Die Fledermaus and La Traviata.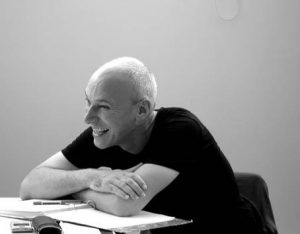 TONY GRAHAM was Artistic Director for TAG Theatre, Glasgow 1992 -1997 and then
Unicorn Theatre, London 1997-2011. He oversaw and launched the Unicorn's new unique award-winning theatre for young audiences in 2005.
He has directed over 90 professional productions in the UK and abroad including Sunset Song for the Edinburgh International Festival, Tom's Midnight Garden (TMA Award) and Michael Morpurgo's Billy The Kid with Dudley Sutton(available on digitaltheatre.com), which he also adapted. He directed the acclaimed dance-drama Red Red Shoes, a Unicorn/The Place co-production.
After going freelance in 2012, Tony became a Creative Associate at the Belgrade Theatre, Coventry and a Visiting Professor and Honorary Fellow at Rose Bruford Drama School, London.
He has toured shows internationally, directed in New York and for the National Theatre Company Korea. Phil Porter's The Empress and the Nightingale was premiered in Seoul and Gwangju 2018.
He is currently directing Nick Payne's Incognito for E15 and an outdoor version of The
Odyssey for Rose Bruford. He's delighted to be introducing Picture Perfect
to audiences at The Stables.