Mary Celeste and Beast of the Bowery
Performances 16th and 18th November 2020

Bookings close at 2pm on 14th November for the performance on the 16th & 
2pm on the 17th for the performance
 on the 18th

Latest Visitor Information for the Theatre click here
Drinks can be ordered and paid for when booking your tickets, you will not be able to buy drinks on the night. Drinks Menu click here.
(After each booking 3 adjoining seats will be blocked to enable social distancing)
'1872, abandoned in a small lifeboat, three fugitives from the Mary Celeste, a priest, a cabin boy and a woman bound in chains. Ahead of them a night of confrontation and dark discoveries. A tense new drama from local writer John Knowles, with a cast including West End and TV actors, Sidney Kean and Maxine Dubois and introducing Four Star Edinburgh Fringe actor, Marc Twinn. Written by John Knowles.
The play runs at 50 min and is not suitable for children. '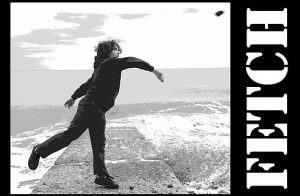 Fetch Theatre Presents.