Witness for the Prosecution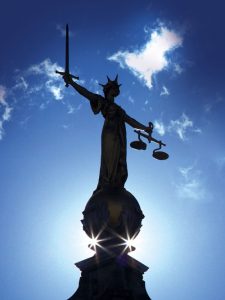 "Every murderer is probably somebody's old friend."
Agatha Christie's Witness for the Prosecution
"Sheer unadulterated entertainment with nothing in town to match", so ran one of the many rave reviews for Witness for the Prosecution, when it opened on Broadway in 1955.
A bloody and brutal murder has occurred just before the curtain rises. Cross examination in court reveals a sequence of immorality, deceit, greed and guilt as well as the innocence of strong jealous love.
Christie's clever plotting has enthralled audiences from its first appearance as a short story in 1925 entitled Traitor Hands. It has everything: complex characters, ingenious plot and unexpected ending.
Who is telling the truth? Is the suspect a murderer or will he be found not guilty? Why was Miss French battered to death? The only way to find out is by securing your seat in the public gallery of our court, which quickly fills for murder trials.
A Stables Theatre production directed by Roger Saxton-Howes.