Storm Glass
Storm is sitting on a cushion on the floor of the dusty old attic. It is a very still, hot afternoon.  The old trunk lid is open and strewn around her are an array of very old and rather odd items. She surveys them, and then picks out a faded and tattered old photograph –  a sepia snapshot of some long forgotten tea party. Rows of smiling adults and children, all waving flags underneath fluttering bunting. Tracing her finger across the picture, she makes up names in her head for each smiling child. If only she knew their real names, but sadly she knows only one – Harry.  Great, Great, Grandad Harry. There he is – sitting cross legged at the front, grinning. And next to him – another little smiling boy waving a flag– who was he?  Maybe a long lost uncle? She wishes she knew. She's always wished she knew, ever since she was big enough to climb the ladder to the attic. But no-one in the family knows anything about these mysterious people or where the picture was taken or the occasion. Only one thing is certain, soon after the picture was taken, everyone in it had to run away – but run away from what?  They left to make a new life, her Dad said – but why?
Storm peers closer at the picture– she can just make out a strange ornate glass bottle in Harry's hand – she looks down at the carpet and picks up what looks like the very same bottle. Her spine tingles, this is a mystery worth solving and she, Storm, will solve it! She tips the bottle slowly, but stops, just as a small gust of wind catches the edge of the photo… Storm smiles.
Written, choreographed and produced by Viv Wormley-Healing
The Ghost Light
Written by Michael Punter (Darker Shores, Skerryvore).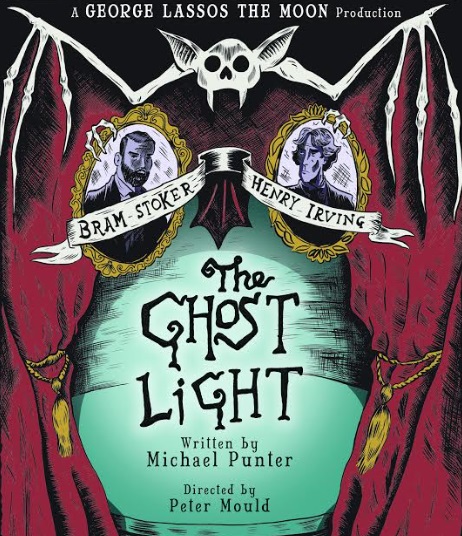 At London's Lyceum, something malign and vengeful is stirring. To prevent its triumph, England's greatest actor-manager Henry Irving and his personal manager Bram Stoker must unravel the mystery that resides at the heart of their own theatre.
First presented in a sell-out run at the Theatre Royal Bury St Edmunds, The Ghost Light is a comedy-thriller about two legends of the theatre, and the birth of a literary legend: Dracula.
Be prepared for an evening of ideas, thrills, scares and magic!
A George Lassos The Moon Production directed by Peter Mould, with Bill Allender as Henry Irving and Matt Turpin as Bram Stoker.
It Runs In The Family
by Ray Cooney.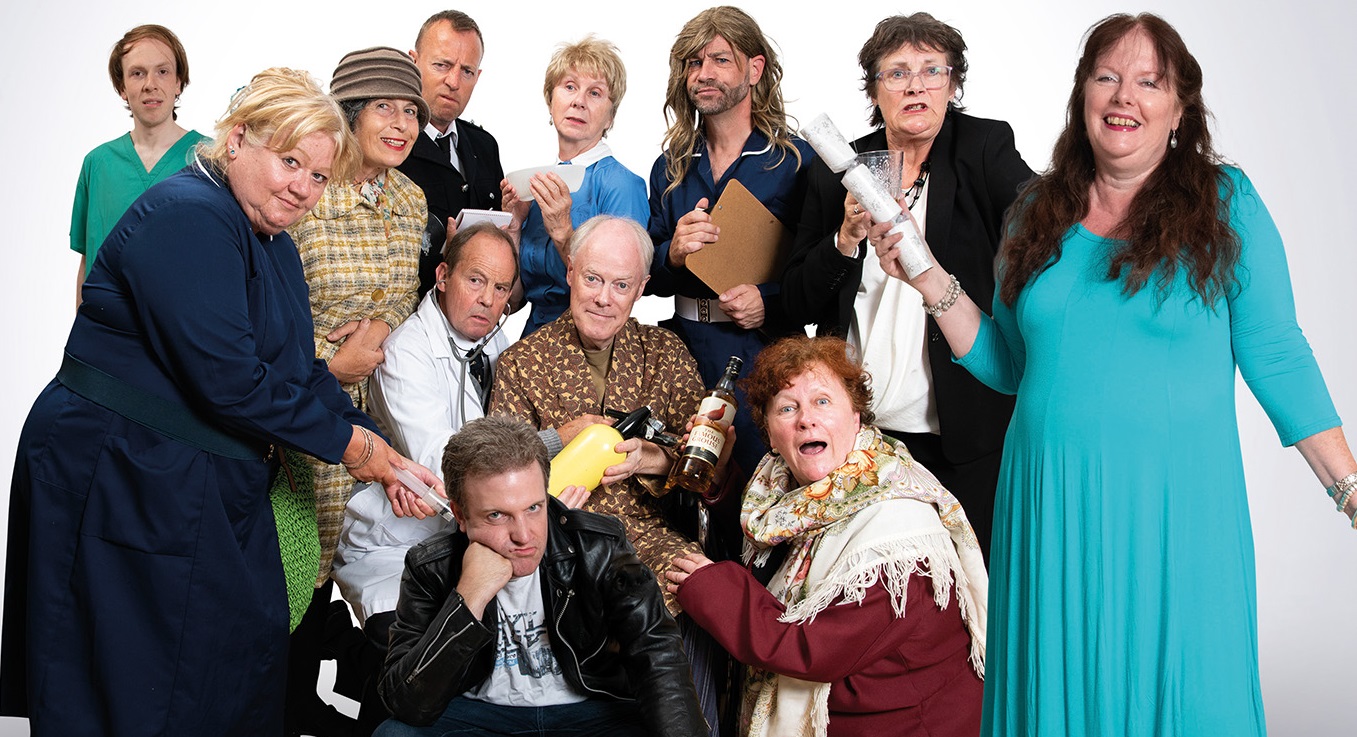 Set in a hospital, 'It Runs in the Family' contains the usual assortment of farcical nuts running in and out of doors mistaking everybody for someone else, as Dr. Mortimore tries to fend off a paternity suit, an ex wife, a punkish son and various other lunatics so that he may, at last, deliver the Ponsonby Lecture in an international conference.
A Stables Theatre production directed by Lyndsey Meer.
Cast
Dr. David Mortimore – Matt Davis
Dr. Mike Connolly – Richard Smith
Dr. Hubert Bonney – Stephen Whitehead
Matron – Pauleen McLaughlin
Lady Wilhelmina Drake – Julia Allen
Jane Tait – Megan Skinner
Rosemary Mortimore – Clare Murray
Leslie – Dan Palmer
Sister – Yvonne Rees
Police Sergeant – Alan Haynes
Bill -David Ames
Mother – Christine Spencer
____________________________________________________________________________________________________-
With grateful thanks to Mark and Andy at
for supplying a very important part of our set!
A Night Out with Tommy Cooper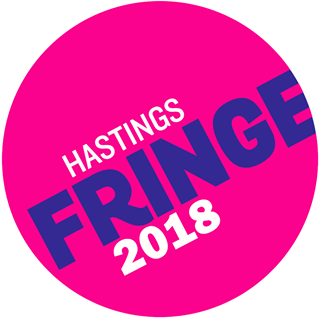 Clive St James presents this wonderful show, brimming with Tommy's favourite anecdotes and gags.
Naturally, it wouldn't be Tommy without the magic, and as an accomplished comedy magician, Clive re-enacts all the favourites: the awesome "bottle-glass,
glass-bottle", the incredible mind-reading duck, the chaos of the Chinese linking rings, the unbelievable Indian rope trick plus many more.
"A very funny and magical performance"
Vicky Cooper, TC's daughter.
Part of the Hastings Fringe Festival.
Made in Dagenham
Battle Light Opera Group transfer their sell-out production to The Stables' stage after performing to rapturous audiences in May.
Essex 1968. Like millions of other working women, each morning Rita O'Grady is just trying to get her husband out of bed, get the kids off to school and get to work at the factory on time. But life is about to change forever when it's announced that the girls in the stitching room of Ford's Dagenham car plant will have their pay grade dropped to 'unskilled'. Quickly drawing on a strength she never knew she had, Rita leads her friends in a battle against the might of Ford and the corruption of the Union supposed to protect them.
'Made In Dagenham' is a funny, touching and timeless tale about ordinary people doing extraordinary things when they stand together. BLOG's final performances of this hugely popular show have sold out – but you can call the box office on (01424) 423221 to be added to our waiting list in case returns become available.
Director: David Sismore. Musical Director: Lorraine Barry. Choreographer: Hollie Jane Saunters. Artistic Consultant: Sophie-Louise Dann.
PLEASE NOTE: Contains strong language and adult themes.
Cast
Rita O'Grady – Vanessa Trowell
Eddie O'Grady – Alex S. Roberts
Sharon O'Grady – Freya Johnson
Graham O'Grady – Alfie Saunters
Beryl – Kate Dyer
Connie – Sue Wilson
Sandra – Lauren Creasey
Clare – Maisie Weston
Cass – Charlotte Collins
Monty – Colin Adams
Barry – Adam Packham
Rachel – Libby Montagu – Grainger
Emma – Alice Creasey
Cortina Man/Sid/Chubby Chuff – Steve Pickering
Bill/Mr Buckton – Ben Smith
Worker/Government Aide – Adrian Collins
Mr Hopkins – Lee Lyons
Lisa Hopkins – Joanna Flay
Tooley – Rob Dyer
Ron Macer/Worker/Aide – Joe Sykes
Gregory Hubble/Worker/Aide – Oliver Mann
Harold Wilson – Paul Goring
Barbara Castle – Maxine Roach
Liverpool Workers/Ensemble – Alice Creasey, Judy Gilham, Yvette Cook, Jo Doyle, Leanne Clark, Naomi Wareham
Reviews from May 2018
(WARNING: May contain spoilers!)
"A joy to watch" – Rye and Battle Observer
A "funny, moving, high energy and well-polished production" – National Operatic and Dramatic Assoc.
A Battle Light Opera Group production.
Between Sea and Sky and Other Stories
An exhibition of new work from local professional photographer Mike Leale celebrating the breathtaking vistas of coast and woodland between Hastings and Bexhill.
The Merchant of Venice
by William Shakespeare.
"A stage where every man must play a part …"
Sussex-based touring theatre company, Bowler Crab, bring their 12th Shakespearean production to Sussex, Kent and London this summer. The Merchant of Venice is an edgy comedy filled with romance, laughter and the odd tear.
Three love stories roll into one as we follow young lovers on a voyage to woo the women of their dreams; but how dark will the tale turn when their friend must pay their debts? How accountable can friendship be when wagered with of a pound of human flesh?
A comedy full of love, riddles, disguises, song and dance – but also one that questions the topics of race, class, worth, gender, religion and, ultimately… revenge.
A Bowler Crab Production.
Song To The Siren
Directed by Niall Whitehead and Barbara Ward.
'Song To the Siren' is a magical exploration of haunting myths and true stories from the oceans of the world.
Tales of adventure, danger, magic and mystery, interweave to create an enchanting piece of storytelling which will take the audience on an incredible theatrical journey over and under the waves.
1066 Youth Theatre is an outstanding ensemble for young people, consistently producing engaging and relevant theatre for today.
'Song To the Siren' is an entrancing play which explores stories, past and present, to create a spectacular modern theatre production.
Legends of voyagers, pirates, ghosts and mythical creatures are brought to life through this extraordinary drama. A vibrant mix of physical theatre, music, comedy and drama combine to create an inspirational theatrical experience.
Cast
TBC
You can find out more about 1066 Youth Theatre here.