Mémoires d'un Amnésique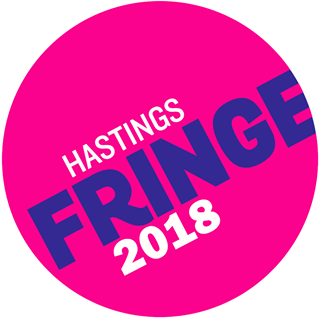 Somewhere in between a play, a piano recital and a film, Mémoires d'un Amnésique tells the story of Erik Satie.
Composed around the turn of the Twentieth century, Satie's works (including his Gymnopédies and Gnossiennes) are some of the best loved pieces in the repertoire today, and have paved the way for many important musical genres of the modern era.
Rubbing shoulders with luminaries of the time such as Picasso and Cocteau, his life was every bit as intriguing and eccentric as his music.
Alex Metcalfe plays Erik Satie at the piano. Film by Keith Lovegrove.
Part of the Hastings Fringe Festival.
Storm Glass
Storm is sitting on a cushion on the floor of the dusty old attic. It is a very still, hot afternoon.  The old trunk lid is open and strewn around her are an array of very old and rather odd items. She surveys them, and then picks out a faded and tattered old photograph –  a sepia snapshot of some long forgotten tea party. Rows of smiling adults and children, all waving flags underneath fluttering bunting. Tracing her finger across the picture, she makes up names in her head for each smiling child. If only she knew their real names, but sadly she knows only one – Harry.  Great, Great, Grandad Harry. There he is – sitting cross legged at the front, grinning. And next to him – another little smiling boy waving a flag– who was he?  Maybe a long lost uncle? She wishes she knew. She's always wished she knew, ever since she was big enough to climb the ladder to the attic. But no-one in the family knows anything about these mysterious people or where the picture was taken or the occasion. Only one thing is certain, soon after the picture was taken, everyone in it had to run away – but run away from what?  They left to make a new life, her Dad said – but why?
Storm peers closer at the picture– she can just make out a strange ornate glass bottle in Harry's hand – she looks down at the carpet and picks up what looks like the very same bottle. Her spine tingles, this is a mystery worth solving and she, Storm, will solve it! She tips the bottle slowly, but stops, just as a small gust of wind catches the edge of the photo… Storm smiles.
Written, choreographed and produced by Viv Wormley-Healing
It Runs In The Family
by Ray Cooney.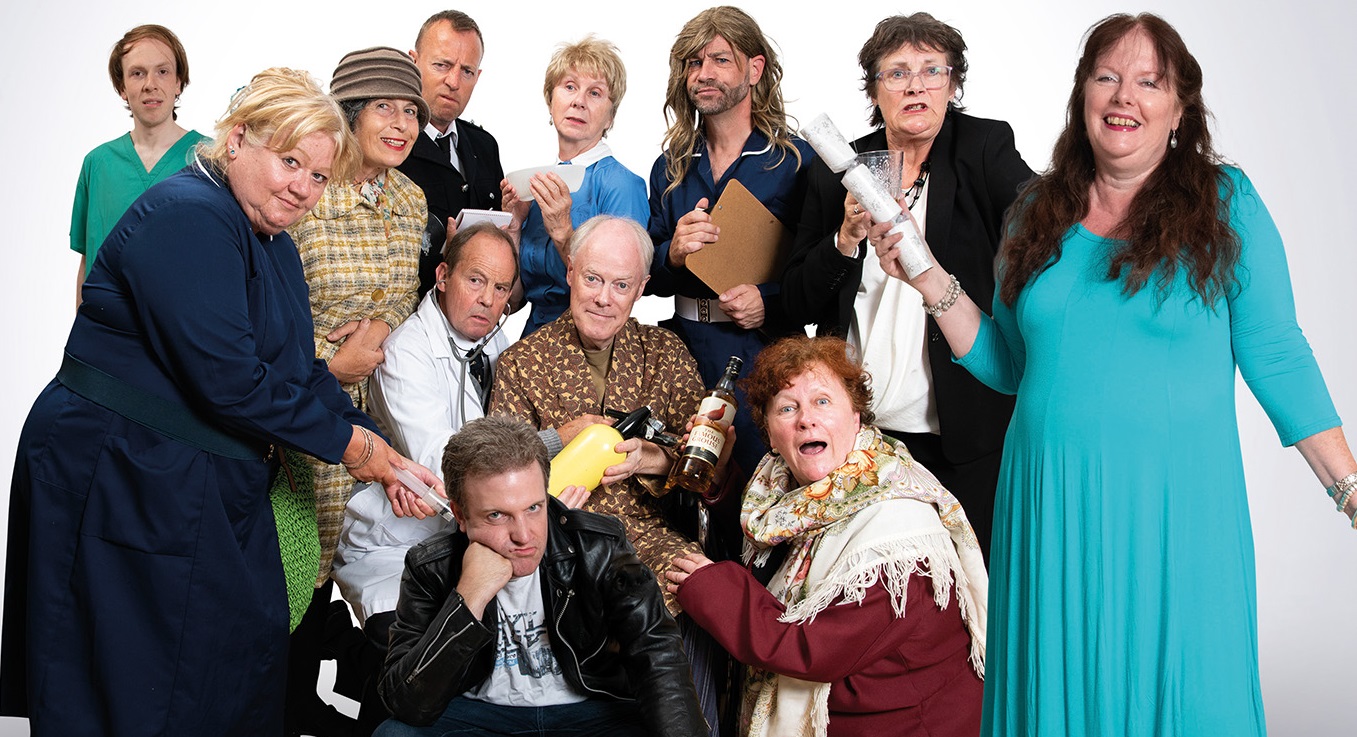 Set in a hospital, 'It Runs in the Family' contains the usual assortment of farcical nuts running in and out of doors mistaking everybody for someone else, as Dr. Mortimore tries to fend off a paternity suit, an ex wife, a punkish son and various other lunatics so that he may, at last, deliver the Ponsonby Lecture in an international conference.
A Stables Theatre production directed by Lyndsey Meer.
Cast
Dr. David Mortimore – Matt Davis
Dr. Mike Connolly – Richard Smith
Dr. Hubert Bonney – Stephen Whitehead
Matron – Pauleen McLaughlin
Lady Wilhelmina Drake – Julia Allen
Jane Tait – Megan Skinner
Rosemary Mortimore – Clare Murray
Leslie – Dan Palmer
Sister – Yvonne Rees
Police Sergeant – Alan Haynes
Bill -David Ames
Mother – Christine Spencer
____________________________________________________________________________________________________-
With grateful thanks to Mark and Andy at
for supplying a very important part of our set!
Old Souls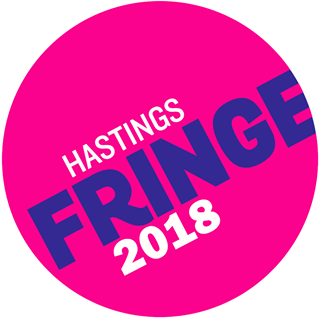 A heartwarming comedy play following Rosie and Vera who are brought together through a Befriend the Elderly scheme. Rosie: a 21-year-old amateur baker, living a self-imposed life of solitary dullness, and Vera: a 78-year-old who longs for the vivacious days of her youth. Can cakes and Irish coffee really bridge their generational gap?
Check in on these Old Souls in this hilarious new play by writer and comedian Vicki Sargent.
'Comedy gold' **** (Mumble Comedy).
Part of the Hastings Fringe Festival.
A Few Good Men
By Aaron Sorkin. Part of the Hastings Fringe Festival.
"Enormously entertaining" New York Daily News.
While A Few Good Men is best remembered as the blockbusting film starring Tom Cruise and Jack Nicholson, it started life on Broadway. It tells the story of a court case where the military establishment tries to cover up the murder of a young marine by his fellow soldiers.
A callow young lawyer, Lt Daniel Kaffee, attempts to convince the court that the imposing Colonel Jessup is guilty of conspiracy – and in so doing puts the military mentality and the Marine code of honour on trial.
Honeysuckles Only Smell in the Evening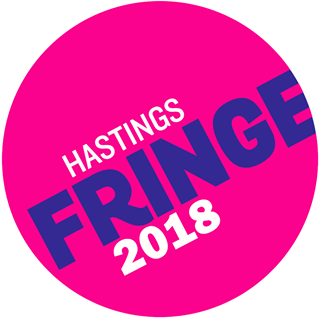 The premiere of a new Nordic Noir comedy, by the acclaimed Swedish novelist and playwright, Annika Banfield.
Sweden, the present day. Lennart and Monika have moved to a new house in the forest, where Monika has persuaded her husband to retire. She has invited their new neighbours, but an evening of harmless fun prompts surprising disclosures and uncovers life-changing secrets before the final skeleton rattles out of a very dark closet.
Part of the Hastings Fringe Festival.
A Night Out with Tommy Cooper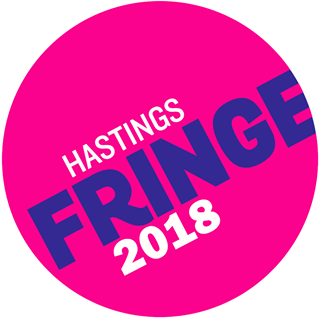 Clive St James presents this wonderful show, brimming with Tommy's favourite anecdotes and gags.
Naturally, it wouldn't be Tommy without the magic, and as an accomplished comedy magician, Clive re-enacts all the favourites: the awesome "bottle-glass,
glass-bottle", the incredible mind-reading duck, the chaos of the Chinese linking rings, the unbelievable Indian rope trick plus many more.
"A very funny and magical performance"
Vicky Cooper, TC's daughter.
Part of the Hastings Fringe Festival.
Between Sea and Sky and Other Stories
An exhibition of new work from local professional photographer Mike Leale celebrating the breathtaking vistas of coast and woodland between Hastings and Bexhill.