Mémoires d'un Amnésique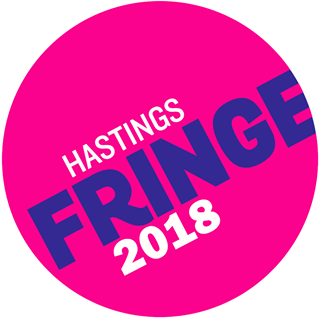 Somewhere in between a play, a piano recital and a film, Mémoires d'un Amnésique tells the story of Erik Satie.
Composed around the turn of the Twentieth century, Satie's works (including his Gymnopédies and Gnossiennes) are some of the best loved pieces in the repertoire today, and have paved the way for many important musical genres of the modern era.
Rubbing shoulders with luminaries of the time such as Picasso and Cocteau, his life was every bit as intriguing and eccentric as his music.
Alex Metcalfe plays Erik Satie at the piano. Film by Keith Lovegrove.
Part of the Hastings Fringe Festival.
Ups and Downs
Credit: Annie Soudain.
Experience the joy of Spring through the eyes of selected local artists, who reveal how deeply they are inspired by the endlessly changing diversity of sea and sky, hill and heartland, song and celebration.
Prints with a Point
Credit: Emily Johns
Talented printmakers reveal how innovation and imagination have elevated this ancient decorative art beyond the bounds of mere illustration.