See How They Run
by Philip King.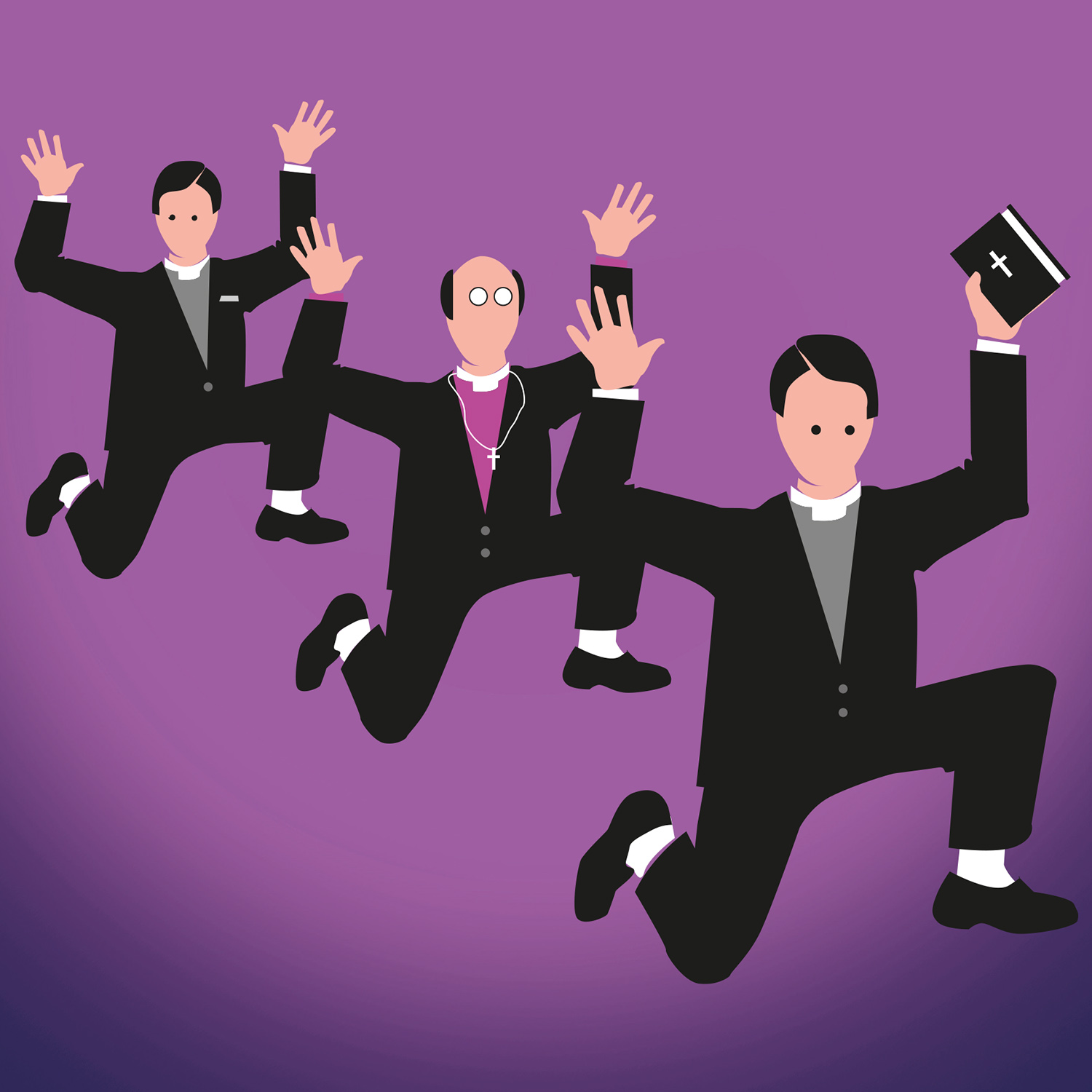 The plot is insane and a sense of escalating absurdity drives it through three acts at an ever increasing pace.
Written and first performed at the height of WW2, Philip King chose a quintessentially English setting – a country vicarage   – and then let it run riot. Stock characters (the daft maid, the teetotal spinster, the pompous bishop, the distracted heroine et al) are all unapologetically represented here with brio, and deliver what the theatre critic, Michael Billington, called a piece 'capable of transforming a preposterous situation into spiralling ecstasy'. Expect bunting, All Clear sirens, the Andrews Sisters, mistaken identities etc. and vicars. Plenty of them.
This play 'works' brilliantly, and should be a joyous start to the Stables' jubilee year.
A Stables Theatre Production directed by Jenny Wiles.
******SPECIAL ANNOUNCEMENT! There will be a special Gala Performance on Friday 8th February to launch our Jubilee Year, so come and celebrate with us!  The ticket price for that evening only will include a glass of wine and canapés. More details will be announced shortly!******
Cast
Ida – Kim Howell
Miss Skillon – Megan Skinner
Penelope Toop – Claire Bolt
Rev. Lionel Toop – Alan Haynes
Clive Winton – Mike Bendell
The Intruder – Franck Hoedemaker
The Bishop of Lax – Terence Hattemore
Rev. Arthur Humphrey – Dan Palmer
Sergeant Towers – TBC