My Old Lady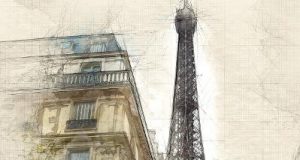 This show may be rearranged at a later date subject to COVID-19 government guidelines. Any future dates for this production will be advertised and booking re-opened. 
My Old Lady by Israel Horovitz
When a down on his luck middle aged man abandons his life in New York after inheriting an apartment in a fashionable part of Paris, he plans to solve his financial woes by selling it immediately. When he arrives he discovers, to his surprise and dismay, that there is a spirited old woman living there who claims she has lifetime habitation rights under an arcane French law – and she is not about to give them up. They eventually strike a deal and she invites him to stay, for a price, in the spacious but dilapidated apartment she shares with her outspoken and extremely suspicious daughter.
Much conflict follows, together with some unexpected, sometimes uncomfortable revelations concerning Matthias' late father – resulting in arguments, disputes, surprises and readjustments. Eventually, maybe from the emergence of greater understanding, developing friendships and even romance possibly there is hope ahead.
A Stables Theatre Production