MEET THE ARTIST- ABANDONED BEAUTY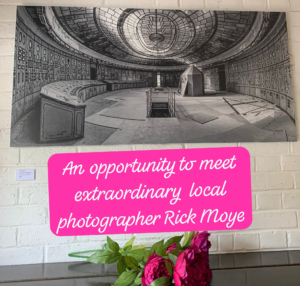 Saturday 7th October 11am to 1pm.
Refreshments.
Includes display of antique glass plate cameras from the photographer's private collection.
Exhibition runs Monday 2 October to Tuesday 28 November 2023Rick Moye's ethereal images capture abandoned places and the fleeting memory of past lives and people. As well as a stark momento mori, they remind us all to embrace the present and live life to the full.
Mon to Sat 10.30am to 1pm and prior to performances.
The Stables Theatre Art Gallery