Lovesong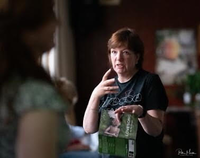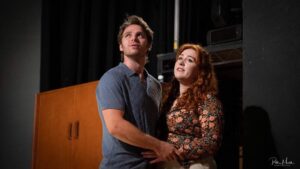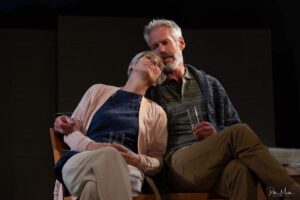 'That is the story of our beginning. And this is the story of…the end'

LOVESONG is the story of Billy and Maggie. Their lifetime together is told from the parallel perspectives of their younger and older selves, sensitively and beautifully portrayed by four actors spanning two generations. We see their past and present collide on the journey through the heady passions and excitement of their younger days as they move to a new country, then the crushing disappointments and worries of their middle years, and finally as they head towards their twilight years, when they must confront the most difficult decision anyone could ever have to make.  You'll find so much to relate to in this beautiful play by Abi Morgan; it's hopeful, funny, painful, bittersweet, and ultimately life-affirming.

It will make you cry – bring tissues! – but it will also make you smile.

Directed by Jane Richardson, and played by Elle Brookes-Doolan, Aaron Chester, Jenny Lloyd-Lyons and Neil Sellman.