HASTINGS FRINGE 2022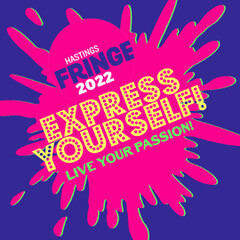 Take Desire Away
Mansel David revives his acclaimed show about A E Housman, the classics scholar whose self-published 1896 poem cycle A Shropshire Lad became a publishing phenomenon and connected deeply with thousands of young men. David brings a clear, queer eye to Housman's words – his wistful poems and very funny letters – and discovers the yearning and passion burning beneath them.
"A crafted, beautifully delivered homage to Housman… I was constantly engaged. At one stage Housman writes 'Only the archangel Raphael could read my poetry properly'. Obviously he hasn't heard Mansel David do so – International Dublin Gay Theatre Festival Reviews.
"A polished, effective and very accomplished performance – Diarmaid Ferriter, RTE The View.