HASTINGS FRINGE 2022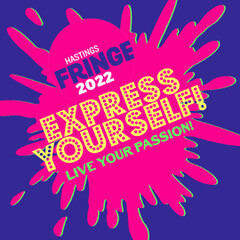 King Harold's Mother
A mother who lost four sons in 1066.
Three sons killed at the Battle of Hastings, one son branded a traitor. A first born lost on foreign soil.
But these are times of turmoil, where crowns on the head go with swords in the hand. And this mother has lost everything.
Two years later, in Exeter King Harold's Mother makes her last stand against the might of the new king, William the Bastard. She is also forced to face the consequences of her own actions to accept the overwhelming of the Conqueror. Nothing will ever be the same again.
Is nothing all she is left with? Is nothing better than this?
A Heather Leech Production.