A Sunday Afternoon with Sondheim
Please click here for current covid restrictions
Sunday Art Gallery Concert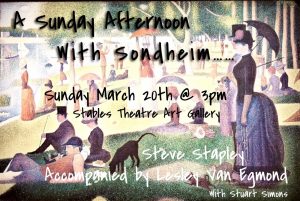 As a lyricist and composer Stephen Sondheim has most certainly shaped the course of modern musical theatre.
In the intimate atmosphere of The Stables Theatre Art Gallery Steve, accompanied by his musical director Lesley Van Egmond and joined by guest performer Stuart Simons, will be sharing some of Sondheim's most stunning melodies and incredible lyrics.
Come with them on this musical journey through a selection of songs which highlight Sondheim's intelligent, intricate rhymed lyrics, his use of evocative melodies and his willingness to tackle unusual subjects.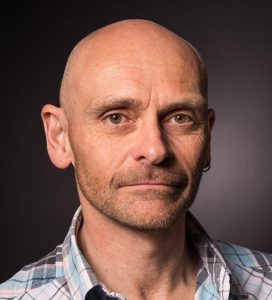 50 Seats – All Unreserved