Blue Stockings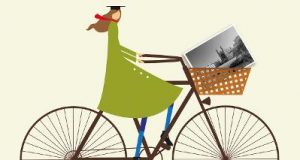 Once Covid-19 rules on social distancing are relaxed dates for this production will be advertised and booking re-opened.

Blue Stockings by Jessica Swale
Set over the academic year of 1896 to 1897, 'Blue Stockings' takes place in and around Girton College Cambridge. Girton, was the first college to admit women in 1869. However, whilst their male counterparts could graduate the women cannot.  The women face the stigma of being called a 'Blue Stocking' an unnatural educated woman and not one that any man would want to marry. 'Blue Stockings' follows four young women and their teachers as they fight for their right to graduate alongside their male counterparts. They face prejudice, the class divide and the pressure to conform to society's expectations of women. 
A Stables Theatre Production directed by Aisling Tigwell